CHINEN
AIMI 
BOUILLON
Chinen Aimi Bouillon, M.F.A. Candidate, Intermedia + Digital Arts Graduate Program, 2019
Project: "Finding Ryukyu"
For her thesis project, Aimi aims to capture the hidden histories of local plant life, memorials, and landscapes in what are sometimes called somaesthetic structures, or affective environments that shape and perpetuate human behavior. Through images of the Okinawan, Japan environment, she seeks to discover indigenous Ryukyuan concepts used in maintaining healthy family, community, and societal relations with nature. She will be mining the symbolic capacity of documentary photography to represent known and unknown schematic narratives of Ryukyuan histories.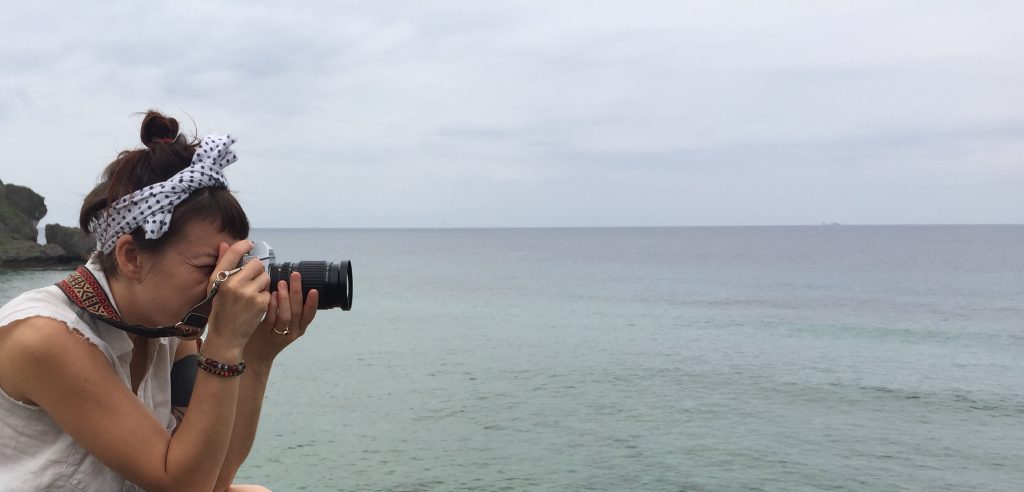 RTKL FELLOWSHIP
Rogers, Taliaferro, Kostritsky, & Lamb [RTKL] Fellowship is made possible through the generosity of RTKL Associates Incorporated. RTKL was founded in Baltimore in 1946 and has since become one of the world's largest and most comprehensive architecture and design firms in the world, with expanded offices throughout most continents. IMDA and the Department of Visual Arts are grateful that RTKL is determined to support emerging, creative leaders in the field of art.
Each year upon achieving their MFA Candidacy, typically after their third semester, one IMDA graduate student is awarded the RTKL Fellowship based solely on the merit of their presentation on Graduate Review Day. The goal of RTKL is to award an emerging artist of creative and scholarly excellence who has demonstrated a promise to make an impact on the field. Therefore, through a competitive process the RTKL award seeks to propel that promising graduate student into their future career by financially contributing toward their thesis exhibition. Award recipients offer an artist lecture typical of an academic job interview or gallery talk around the time of their thesis exhibition.