MFA Thesis Award, Friends and Alumni of IMDA
MINA CHEON, IMDA 2002
      
The Intermedia and Digital Arts [IMDA] graduate program in the Department of Visual Arts is pleased to announce a foundation with a new award: the MFA Thesis Award, Friends and Alumni of IMDA. This fund was founded and inspired by IMDA alumna Mina Cheon '02, and the IMDA program is especially grateful for her leadership and generosity.  Each year, one graduating IMDA MFA student will be awarded $1000 for the most outstanding thesis exhibition and written thesis. The Graduate Program Director will direct the award through a juried review process that will include faculty from the Department of Visual Arts.
Mina Cheon will be the special guest speaker for the Fall 2017 IMDA Welcome Event, Wednesday, September 20, 4:00 PM, at the UMBC Imaging Research Center. This special event will welcome and introduce the incoming IMDA MFA class of 2020, followed by an artist talk by Mina Cheon. IMDA alumni, and all from the Visual Arts community, are invited to attend.  Food and beverages will be provided.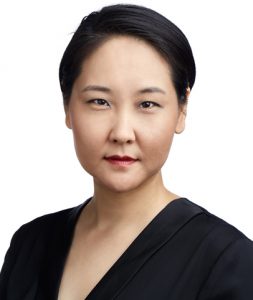 MINA CHEON  (PhD, MFA) is a Korean American global new media artist, scholar, and educator who divides her time between Korea and the United States. Cheon has exhibited her political pop art known as "Polipop" internationally and draws inspiration from global media and popular culture to produce work that intersects politics and pop art in subversive and provocative ways. In particular, Cheon has worked on North Korean awareness and global peace projects since 2004 and appeared to the world as a North Korean artist KIM IL SOON since 2013. While she creates work that ranges in medium from new media, video, installation, performance, and public projects to traditional media of painting and sculptures, the content of the work is in historic alignment to appropriation art and global activism art. She has exhibited her work and/or in the collection of the Sungkok Art Museum, Seoul Olympic Museum, American University Museum, Smith College Museum of Art, Baltimore Museum of Art, Maryland Art Place Contemporary Art Center, Insa Art Space Korean Arts Council, C.Grimalis Gallery, Lance Fung Gallery, Trunk Gallery, and represented by Ethan Cohen Gallery in New York. Cheon is the author of Shamanism + Cyberspace  (Atropos Press, Dresden and New York, 2009), contributor for ArtUS, Wolgan Misool, New York Arts Magazine, and Artist Organized Art, and currently on the Board of Directors of the New Media Caucus of the College Art Association, an Associate Editor of the Media-N peer-review academic journal. She is also a full-time Professor at the Maryland Institute College of Art.