IMDA FRIENDS + ALUMNI MFA AWARD
MFA Award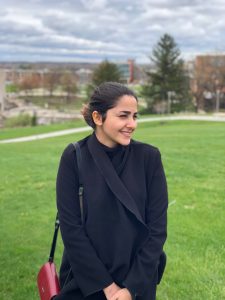 PARASTOO ASLANBEIK

IMDA 2018

Winner of the Inaugural 2018 IMDA Friends & AlumniMFA Award

Parastoo Aslanbeik is the won the MFA Award for her mixed media installation and written thesis "Wispobish: Forest of Ghosts, Tower of Voices."


"I believe the most precious thing about winning an award is that it makes you more determined in your life and toward your goal. This has happened to me." 

Wispobish is a powerful tree in Persian mythology. The word "Wispobish"  in Persian refers to "the cure of every disease."  Simurgh, a mythical phoenix-like bird representing benevolence, is  believed to nest in the Wispobish tree. In this artwork I employ the symbol of the Wispobish in response to the recent Executive Order # 13769 "Protecting the Nation from Foreign Terrorist Entry'"that attempts to ban Iranians and other Muslims from the United States. I utilize the old photographic technique of wet-plate collodion, in combination with tree branches, to create a ghostly forest. A fragile yet monumental structure constructed from white-washed cardboard boxes is inscribed with ancient Persian poems and silhouettes of branches. Amplified from inside the tower of boxes is a soundtrack of quiet songs and mumblings in various languages. Through my artwork I hope to evoke the voices of those who have been demonized and to offer healing through collective strength.
IMDA 2019 Award [ to be announced April 18 ]
Juror: Tiffany Holmes, IMDA 1999
Tiffany Holmes is the Vice Provost for Undergraduate Studies at MICA. Holmes worked for eighteen years at the School of the Art Institute of Chicago where she developed an honors program and professional practices curriculum as a full professor and Dean. She received her BA in Art History from Williams College, an MFA in Digital Arts from UMBC, and a PhD from the University of Plymouth in the UK. Holmes began her teaching career as a Teach for America corps member and worked in the Baltimore City Public Schools during the early 90s. Her studio practice explores the potential of art and design to promote environmental awareness and sensitivity to shifting ecologies on the planet. Projects include a commission for the National Center for Supercomputing Applications where sequences of experimental animations visualize real-time energy loads. Her paper detailing this work, "Eco-visualization: Combining art and technology to reduce energy consumption," earned a Best Paper award at Creativity and Cognition 2007 and a doctoral degree. She has lectured and exhibited worldwide: Museum of Contemporary Art Chicago, J. Paul Getty Museum in Los Angeles, 01SJ Biennial, Siggraph 2000, Interaction '01 in Japan, ISEA Nagoya, Microwave Festival, Hong Kong. A recipient of the Michigan Society of Fellows research fellowship in 1998, Holmes has earned the Illinois Arts Council individual grant, an Artists-in-Labs residency award in Switzerland, 2010 Rhizome Commission, and a 2016 Distinguished Alumni Award from the UMBC.
Dr. Holmes will announce the MFA Award Tuesday April 18, 2pm in the CADVC.
      
The Intermedia and Digital Arts [ IMDA ] MFA program is pleased to announce the IMDA Friends + Alumni fund, founded and inspired by IMDA alumna Mina Cheon '02. The primary objective of the fund is to award $1000 for the most outstanding MFA exhibition and written thesis. Each year a qualified arts professional will serve as a juror for the award. This MFA Award is inspired by those who wish to boost the emerging career of promising IMDA alumni, especially impacting the transitional year following their MFA.
We are grateful to Mina Cheon, the founding alumna of this award. Friends and alumni who wish to donate to the award should contact the Graduate Program Director [lmoren@umbc.edu], the Department Chair, or imda@umbc.edu.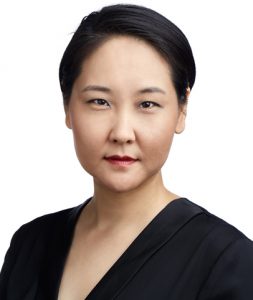 MINA CHEON  [ MFA, PhD ] is a Korean American global new media artist, scholar, and educator who divides her time between Korea and the United States. Cheon has exhibited her political pop art known as "Polipop" internationally and draws inspiration from global media and popular culture to produce work that intersects politics and pop art in subversive and provocative ways. In particular, Cheon has worked on North Korean awareness and global peace projects since 2004 and appeared to the world as a North Korean artist KIM IL SOON since 2013. While she creates work that ranges in medium from new media, video, installation, performance, and public projects to traditional media of painting and sculpture, the content of the work is in historical alignment with appropriation art and global activism art. Her work has been exhibited and | or is in the collection of the Sungkok Art Museum, Seoul Olympic Museum, Busan Biennale 2018, American University Museum, Smith College Museum of Art, Baltimore Museum of Art, Maryland Art Place Contemporary Art Center, Insa Art Space Korean Arts Council, C.Grimalis Gallery, Lance Fung Gallery, Trunk Gallery, and she is represented by Ethan Cohen Gallery in New York. Cheon is the author of Shamanism + Cyberspace  (Atropos Press, Dresden and New York, 2009), contributor for ArtUS, Wolgan Misool, New York Arts Magazine, and Artist Organized Art, member of the Board of Directors of the New Media Caucus of the College Art Association, and Associate Editor of the Media-N peer-review academic journal. She is also a full-time Professor at the Maryland Institute College of Art.