MIND OVER MATTER: MFA THESIS EXHIBIT 2023 APRIL 14- MAY 3
Liza Aleinikova
An artist's self-portrait imagined as an unconventional sacred space,
subverting and re-imaging Russian folktales through a mix of animation, projection mapping, and sculptural objects.
Liza was the winner of the RTKL artist award in the second year and gave a special Artist's talk.
Fahmida Hossain
IG: @ela.and.art
Anna Kroll 
The Space is a Body and You Are In It  is a collaborative world-building game played by two people. Together, you inhabit this imaginary space. This space and the events that take place inside will be devised and described through your game play. A sigh can cause a hurricane. A patch of moss can devour the whole space. The sun can deflate into a balloon you rest your head on. A tear can become a flood and suddenly you are an island.
IG: @krollercoasters
Web: 
www.annakroll.com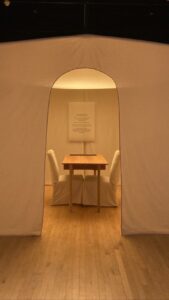 School Year 2022-2023 Notable Events
Spring 2023
The Manic American Humanist Show
Second Year Tomi Faison participated in a group show in NYC with her 7 channel video installation "LackLoop."
Building on the culture-jamming roots of post-internet art, the show aimed a light on contemporary alienation as seen in the fringe political corners of the internet, from video games to 7chan and the memescape.⁠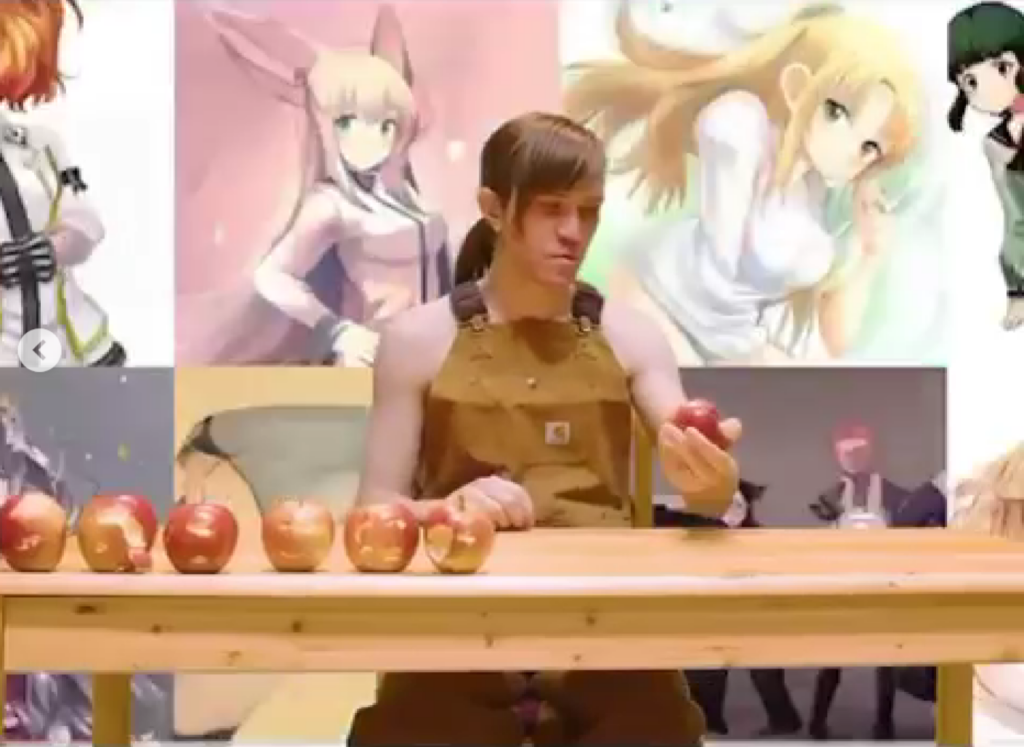 Fall 2022
Haunted Koreas
Alumna Mina Cheon ('02) works for Korean unification with her North Korean alter ego counterpart, Kim Il Soon, through "asynchronous communication." Crossing borders by sending and receiving art between North and South Korea, the artist brings the remnants of her global activism by sharing the recent works from the Inaugural Asia Society Triennial and The Korea Society in New York, respectively, between 2020 and 2021, as a comprehensive solo show for the Alper Initiative for Washington Art at the American University Museum in Washington, DC.
A Walk in Progress
"A Walk in Progress" meanders through forests, clouds, sasquatch sightings, human rights, human wrongs, ping pong, and hope despite experience. It's like a near-sighted, space telescope on an odyssey in search of corrected lenses.
Andrew Liang exhibited at Current Space. Animation, sculpture, and self portraits: commenting and exploring the rationality of human behavior, the meaning of morality, and humanity's relationship with its environment.
Older Events