The Intermedia + Digital Arts MFA program is committed to emerging practices that pose unique conceptual and social challenges. Graduate students are provided with newly retrofitted downtown Baltimore studios, state-of-the-art labs; close relationships with active faculty; prestigious visiting artists and scholars; exhibitions opportunities; Baltimore's vibrant art scene; and competitive Research Assistantships for applicants who qualify. For more information or a tour, please contact our graduate program director Lisa Moren.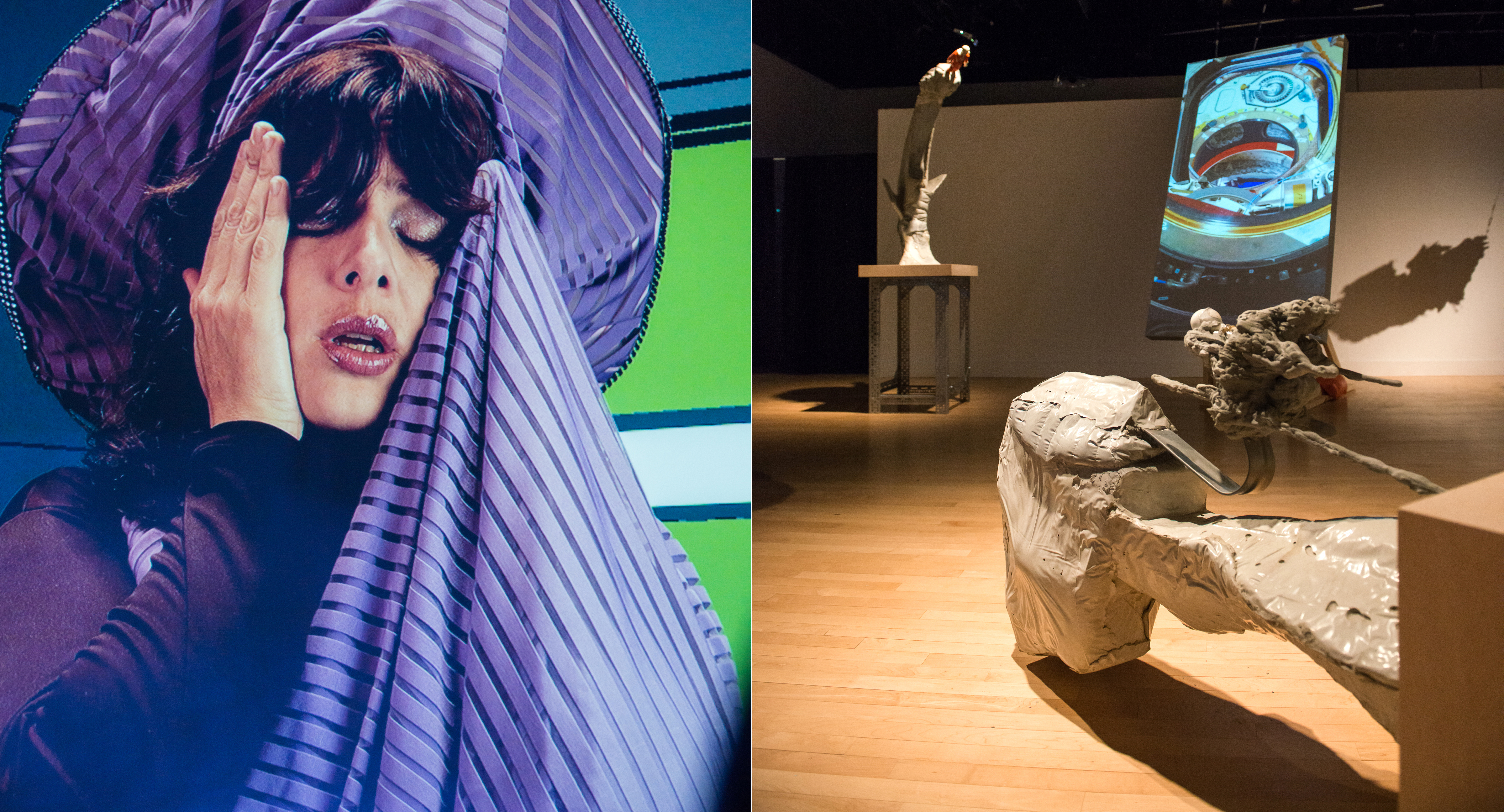 IMAGE CREDIT
Images are from the MFA Thesis Exhibition at the Center for Art Design and Visual Culture [CADVC], April 2016.
Left Tom Boram '16 "Star Trick: The Next Iteration", interactive modular HD video [stills], 2016. Image Courtesy of the artist.
Right Cliff Evans '16 "The Way Station and the Gravity Well" MFA Installation view at the CADVC. Photography by Marlayna Demond.