Antoni Muntadas – Activating Artifacts: About Academia
Opening Reception: Feb 2nd, 2017, 5:00 – 7:00 p.m.
Through February 2 – March 17
Center for Art, Design and Visual Culture
An opening reception will be held on Thursday, February 2, from 5 to 7 p.m., and the gallery will open for its regular viewing hours on Friday, February 3.
Organized by Niels Van Tomme, director of de Appel Art Center in Amsterdam, Antoni Muntadas — Activating Artifacts: About Academia presents a site-specific exhibition project produced in close collaboration with world-renowned multimedia artist Antoni Muntadas (Spain, 1942). Through his work, Muntadas addresses social, political and communication issues, often investigating channels of information and the ways in which they may be used to censor or promulgate ideas.
This particular exhibition project addresses a gradual but steady shift in academia, from the initial American ideal of mass public education, which developed throughout the 19th and 20th centuries, towards an increasingly privatized and corporatized form of knowledge production as we know it today. 
For more information click here.
The Intermedia + Digital Arts MFA program is committed to emerging practices that pose unique conceptual and social challenges. Graduate students are provided with newly retrofitted downtown Baltimore studios, state-of-the-art labs; close relationships with active faculty; prestigious visiting artists and scholars; exhibitions opportunities; Baltimore's vibrant art scene; and competitive Research Assistantships for applicants who qualify. For more information or a tour, please contact our graduate program director Lisa Moren.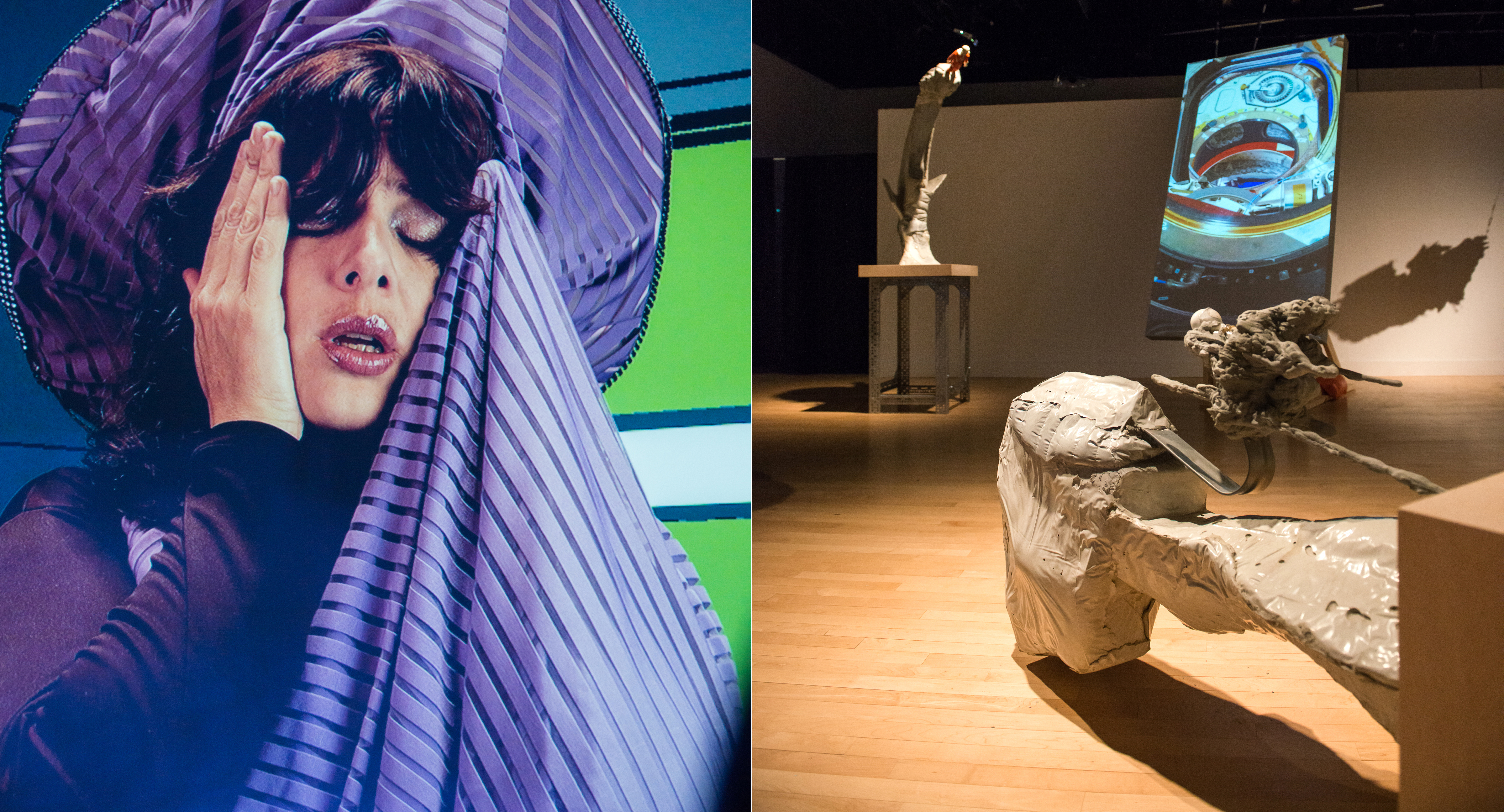 IMAGE CREDIT
Images are from the MFA Thesis Exhibition at the Center for Art Design and Visual Culture [CADVC], April 2016.
Left Tom Boram '16 "Star Trick: The Next Iteration", interactive modular HD video [stills], 2016. Image Courtesy of the artist.
Right Cliff Evans '16 "The Way Station and the Gravity Well" MFA Installation view at the CADVC. Photography by Marlayna Demond.